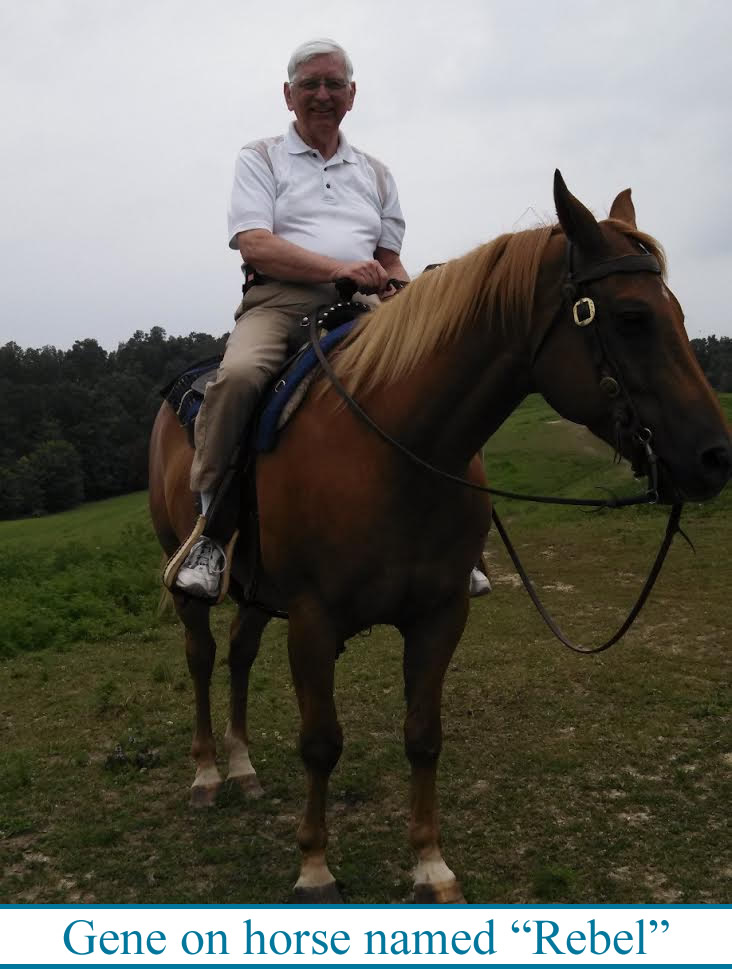 I
n the introduction to my book, I had to admit that if I have an addiction, it is probably to westerns and movies about horses. I have been attracted to horses ever since I saw a black quarter horse in a rodeo when I was a young boy. For a long time, I really wished I could own one. At the age of seventy-three, I was still able to ride, as you can see in this picture, but because of medical issues, that is no longer an option.
You will also notice how my attraction to horses and movies with horses caused me to have an encounter with the Lord, which helped me to realize that
God speaks to us, when, where and how He chooses.
Therefore, we need to keep our eyes open to the events in our life through which He speaks, and our ears tuned to listening for His voice.
In addition to listening and watching for His words and actions, it is most important that we recognize that
God has a plan for each of us.
He doesn't give us all the details and He doesn't tell us when we will reach our goal. He does give us
one moment at a time
to live
to the best of our ability.
I have often said that if God told us at the beginning of each day what He had in store for us, many of us would either have a panic attack or just stay in bed. It's also said that God only
gives us one moment at a time
because
He knows
that's all we can handle.
This moment, and every moment is a gift of God's merciful love and
how we handle His gift,
as He gives it to us,
can change our lives.
An event in my life
which I will explain in more detail in the first chapter of my book,
brought me to the discovery of the phrase which you see as the title of this work. In this book I hope to explain the meaning of that phrase and why you have to learn to
live it backwards,
even though you
read it forward.
In the thirty-one-plus years of giving my little card to thousands of people and eventually learning how to properly explain it, the response has far exceeded my expectations. One of the classic responses has been,
"I needed that."
Another is,
"I like that!"
I have often had someone tell me, "I will keep that right here on my desk." Or upon visiting a person who is hospitalized or home-bound, they have said,
"I will keep it right here on my nightstand."
Even more rewarding are the times when I meet someone or when a person walks up to me, and even before I have a chance to say hello, they say something like,
"Your card is right by my bed,"
or, "It (your card) is on my refrigerator door," or "Your card is next to my computer."
You will read about more of the responses to that little card and that phrase,
"focus
on the moment
and TRUST
in GOD's LOVE."
when you get to chapter ten of the book.
I pray that each of you, who read this book, will learn to live
each moment
of your life with
complete TRUST
in
GOD'S LOVE,
and respond to
the grace of each moment as you receive it
.
The book is now available on KINDLE through Amazon, the NOOK through Barnes and Noble and the IPad through Apple books. It is also available in print through Amazon, Barnes & Noble and all other online bookstores. For a special price on that little book go to The Ewings Publishing.
I hope you will look forward to reading the rest of the story.
© 2004- 2023 Gene P. Neral